The Society produce a Quarterly Magazine which is well written and
to anyone interested in the Battle of Britain a must have item.
I obtained my copy from W.H.Smiths at our local shopping centre so it should be generally available in most newsagents in the UK.
I have included a picture of the cover so you Know what to look for.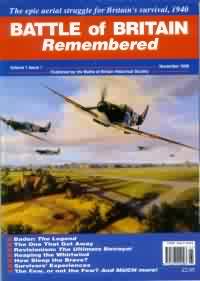 If you have any difficulty finding the magazine I suggest you contact Bill Bond (see above for details)